Topic: Switch
Switch themes on front end (For web developers ).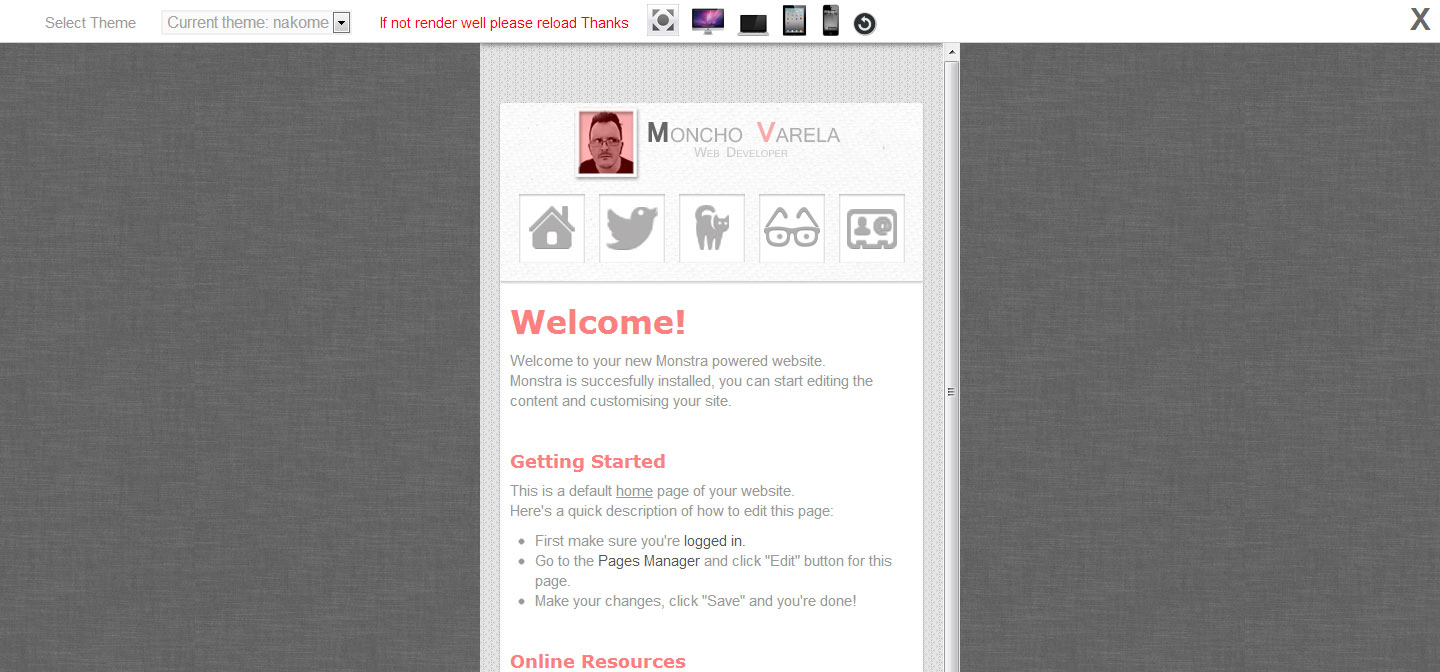 Instructions:
1 - Make new template and put this php code
<?php echo SwitchTheme::selThemes();?>
2 - Create page for this template (like selector )
3 - Copy this template in all themes.
Preview
Note:
Good idea is use one Monstra cms only to show themes;
If you like show a particular template use this links " http:// your url / name of page ?th= name of theme" .
Example:
http://nakome.mapadesign.com/themes/selector?th=nakome
Download
link
..::: Moncho Varela ::::..   ..::: @Nakome ::::..   ..::: Github ::::..