1 year of development is behind!
I have launched Monstra 1.0.0 one year ago. It was a totaly rewriten Template CMS. But with same main idea - fast and small cms!
I worked hard this year, Monstra and Monstra community is growing.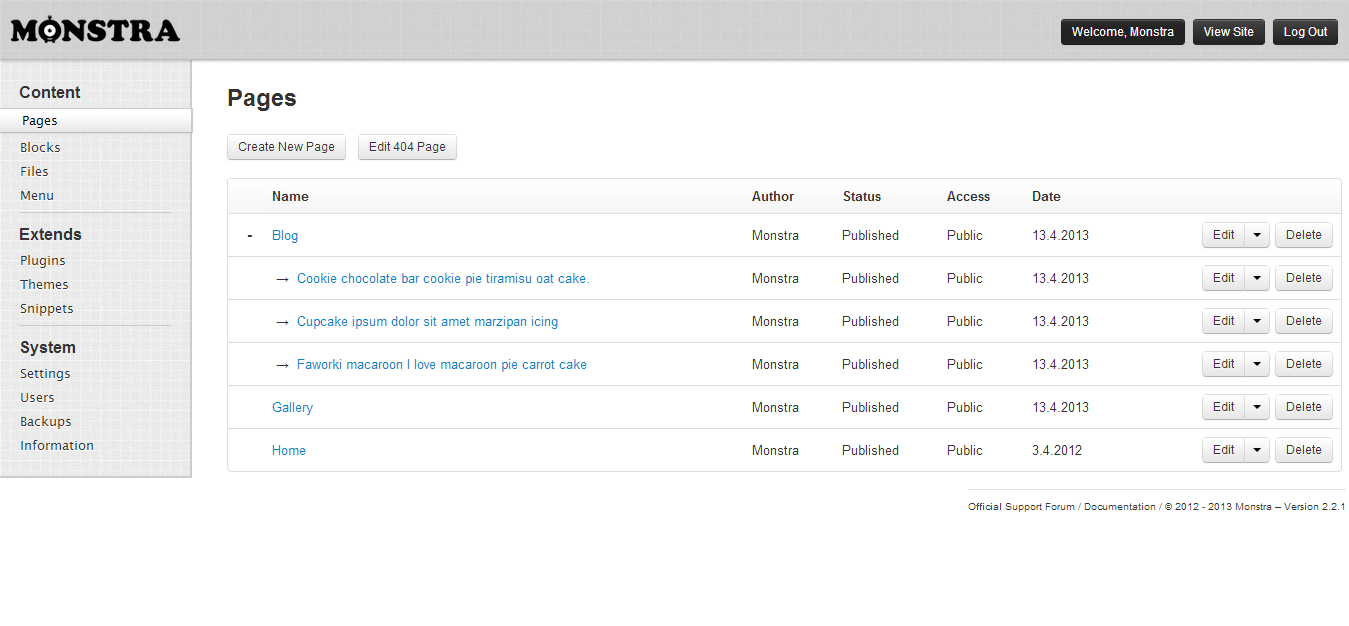 Let me introduce short stats
Total downloads: over 15 000 times
Plugins: 62
Themes: 50
Localizations: 12
Monstra GitHub
Followers: 74
Forks: 27
Monstra Twitter
Followers: 325
Plans
+ New Monstra releases
+ Plugins repository
+ More awesome plugins

Also I want to say Thanks to all contributors! Thank you so much!